Marhaba (welcome) Glad to have you around
Hi & welcome
Ready to Learn the Maghribi Mabsut?
Here you will find some of my latest updates, video course and my published book: The Maghrbi Mabsut script. order your copy today click below.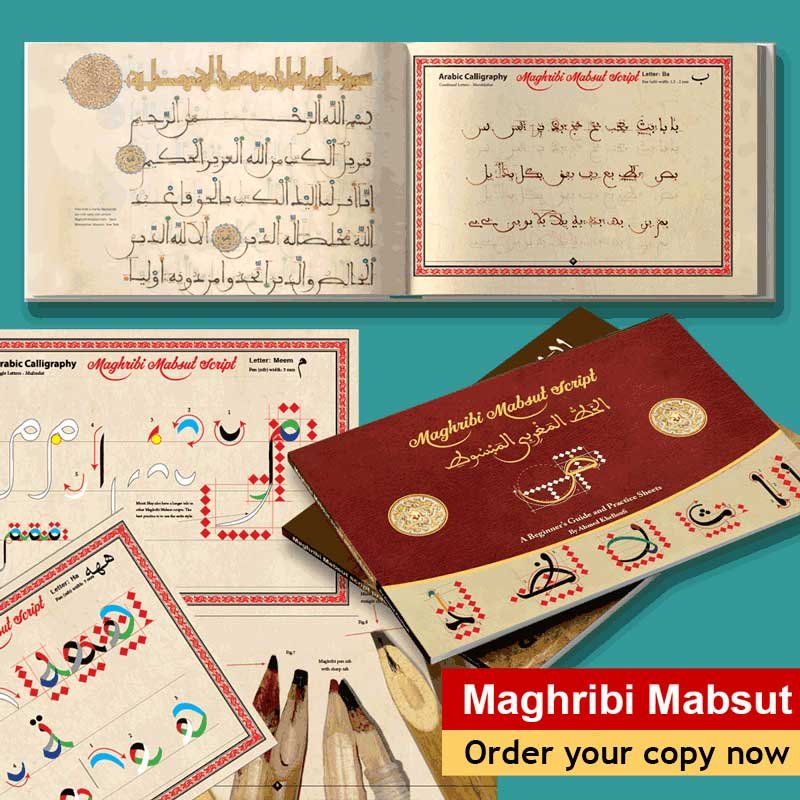 Ejaza Program. Mastery path
An Ejaza ( إجازة ) is a traditional and historic teaching system that has been passed from generations from our teachers and master in calligraphy. It is a continuous chain of masters from Ali Inb Abi Taleb May Allah be pleased upon him up to our current teachers and students.
Calligraphy Courses & Supplies
4-Weeks Arabic calligraphy course: A Beginners guide to write the Maghribi Mabsut style script.
This course will teach you how to write the Maghribi Mabsut Script step by step and will also provide you with practice sheets handout as pdf file for the letters to supplement the video demonstrations.
In each unit you will learn how to write the correct proportions and scales of one Arabic letter by using the Nuqta (dot) as unit of measurement.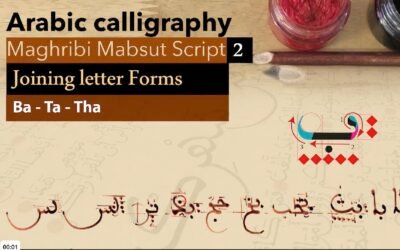 Maghribi Mabsut Joining letter formsThe following is a sample video course for the Maghribi Mabsut...
Maghribi script is a descendant of the early Kufic script which is the first script and the father of the Arabic calligraphy. This video is part of a series of my online course and tutorial that will show and demonstrate how to write a double page of a Mushaf /Qura'an similar to old manuscript .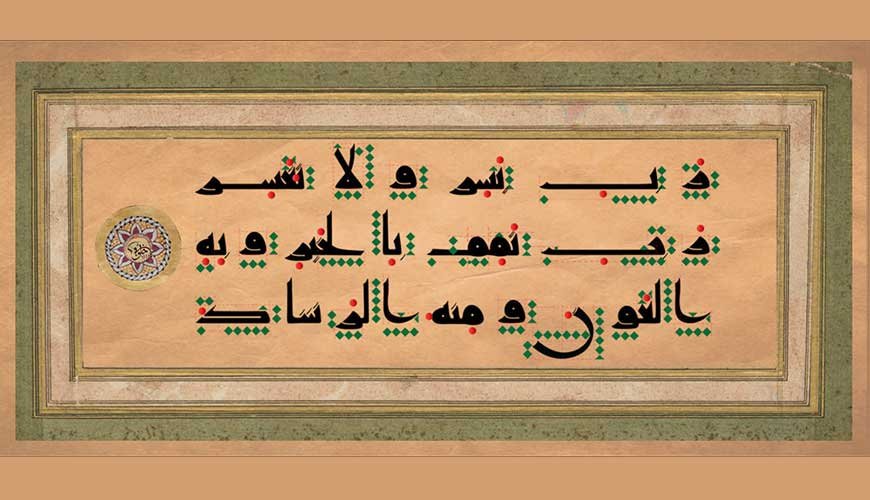 Rabi Yassir Wala Tuaasir This is a Dua'a (prayer) to ask Allah for making think easy and not...